Nyam & Splash + Swim with Dolphins in Jamaica
Get on our carriage ride and head on to discover our Secret River, located amidst a beautiful tropical forest. We are sure this is the place to stroll calmly through crystal clear waters, and also, let nature rejuvenate you by diving into our breathtaking Blue Hole! Are you looking forward to meet some fantastic creatures? You can also be one of the few fortunate people to interact with one of the most intelligent creatures of the world, dolphins! They will surely steal your heart and make you have an exciting time. Don't worry about the food, just jump right back to our open air carriage and you head towards the Prospect Estate Great House with a unique ocean view, 1,100 feet above the sea level, to enjoy the true flavors of Jamaica, such as the Jamaican Jerk Chicken.
Come and enjoy the best adventure park in Jamaica!
Toddlers
1-3 years old
FREE
the Jitney Tour
Kids
6-12 years old
149 USD
Adults
13+ years old
149 USD
Experience duration: 2 hours and 5 minutes
Includes
Jitney Ride
Bird Aviary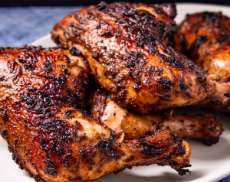 Jerk Chicken
Secret River
Not Included
Additional activities (available for purchase on site).
Lockers with a US $5.00 rental fee.
Mud buggies or ATVs.
Photos of the experiences.
Recommendations
Bring a towel, a change of clothes, and cash.
Please do not bring any valuable objects for this tour.
We recommend to bring biodegradable sunscreen and mosquito repellant.
Guest requirements
A reservation is required for this tour.
Foreign drinks or food are not allowed on the property.
It is necessary to sign a waiver form for this program.
You can also buy
A variety of snacks and beverages, including the world famous Red Stripe Beer or Blue on site.
Jewelry, handcrafted items, and unique souvenirs at our shop.
Lunch at our Garden Grill restaurant, as well as cool drink mixes at the Bar.
Photos of each activity are available for sale on site.
Children's Policy
Children 1-12 years old must be accompanied by 1 paying adult.
Children 13 years or older can participate alone, except for the Flavours of Jamaica tour (Cooking tour).
Children 6-12 years old pay Child Rate.
Children 13 years or older pay Adult Rate.
The minimum age for the Flavours of Jamaica tour is 8 years old.
Policy for expectant mothers

For security reasons, women with 3 months of pregnancy or less can participate in the Jitney Tour, however, women with more than 3 months of pregnancy cannot participate in any other tour, except for the Flavours of Jamaica tour, where all pregnant women can participate.
Cancellation Policy
Refunds do not apply on cancellations made 4 days before your program.
All changes are subject to availability, on a 24 hours prior request.
Partial or full cancellations are subject to a 10% bank administration fee.